Used Cars for Sale in El Paso
Used Cars For Sale in El Paso
You want it? We have it at RightDrive! When it comes to used cars in El Paso, look no further than RightDrive. We have hundreds of used cars for sale at unbeatable prices right here in El Paso.  Our 4 locations are packed with premium cars, trucks, SUVs, and vans! We also carry luxury used cars for sale in El Paso as well.  Our customers love our huge selection of used car inventory!  Hundreds of El Pasoans trust us at RightDrive each month to buy their cars because WE TAKE CARE OF OUR CUSTOMERS.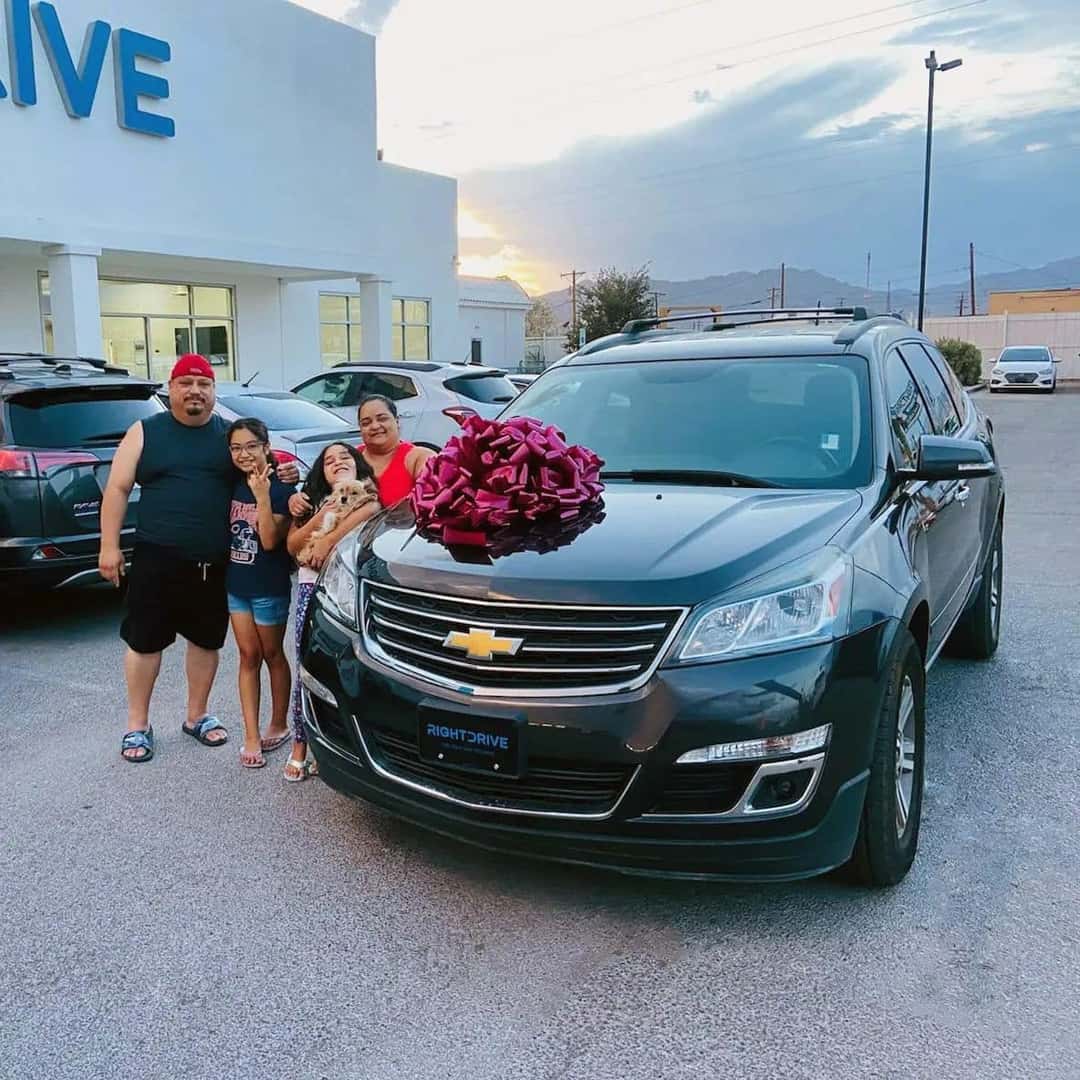 Why buy a used car from RightDrive?
There are many reasons why our customers choose RightDrive. We have thousands of 5-star ratings from happy customers, making RightDrive the highest-rated dealer in El Paso.  Many dealerships will often try to make the customer fit into something they have on their lot.  It should be the other way around, and that's exactly what we do here at RightDrive. We find the right vehicle that fits the customer.  One way we do this is by having a wide range of vehicles on our lots. From high-end premium makes and models to low-payment economical cars, trucks, and SUVs, RightDrive prides itself on having the perfect fit for everyone.  We carry EVERY make and model, at every price range imaginable. Therefore, we are guaranteed to have the right vehicle at the right price for you!
Many people in El Paso looking for a used car avoid going to the dealership because it's painful.  They'd rather stay unhappy in their current vehicle than spend all day at the dealership dealing with an outdated sales process.  Why does buying a car have to be so difficult?  It doesn't, at least not here at RightDrive. One thing that makes RightDrive different when buying a used car is that we don't waste your time.  Buying a car shouldn't take all day. However, most dealerships use an outdated sales process that takes forever. Customers have to deal with 3 or 4 different people at a dealership just to buy a car. It's doesn't make sense.  That's why a RightDrive we changed the game. There's no back and forth at our dealerships.  Customers deal with one person that can handle everything; from finding the right car, truck, or suv, to getting you the best financing options available, you only deal with one person.  We don't have salespeople, we have sales managers and that's whom you will do business with when you shop at RightDrive. This is the way that it should be.  It makes everything so much easier and if you take a look at our reviews online, you'll see how much our customers love our fast and easy process.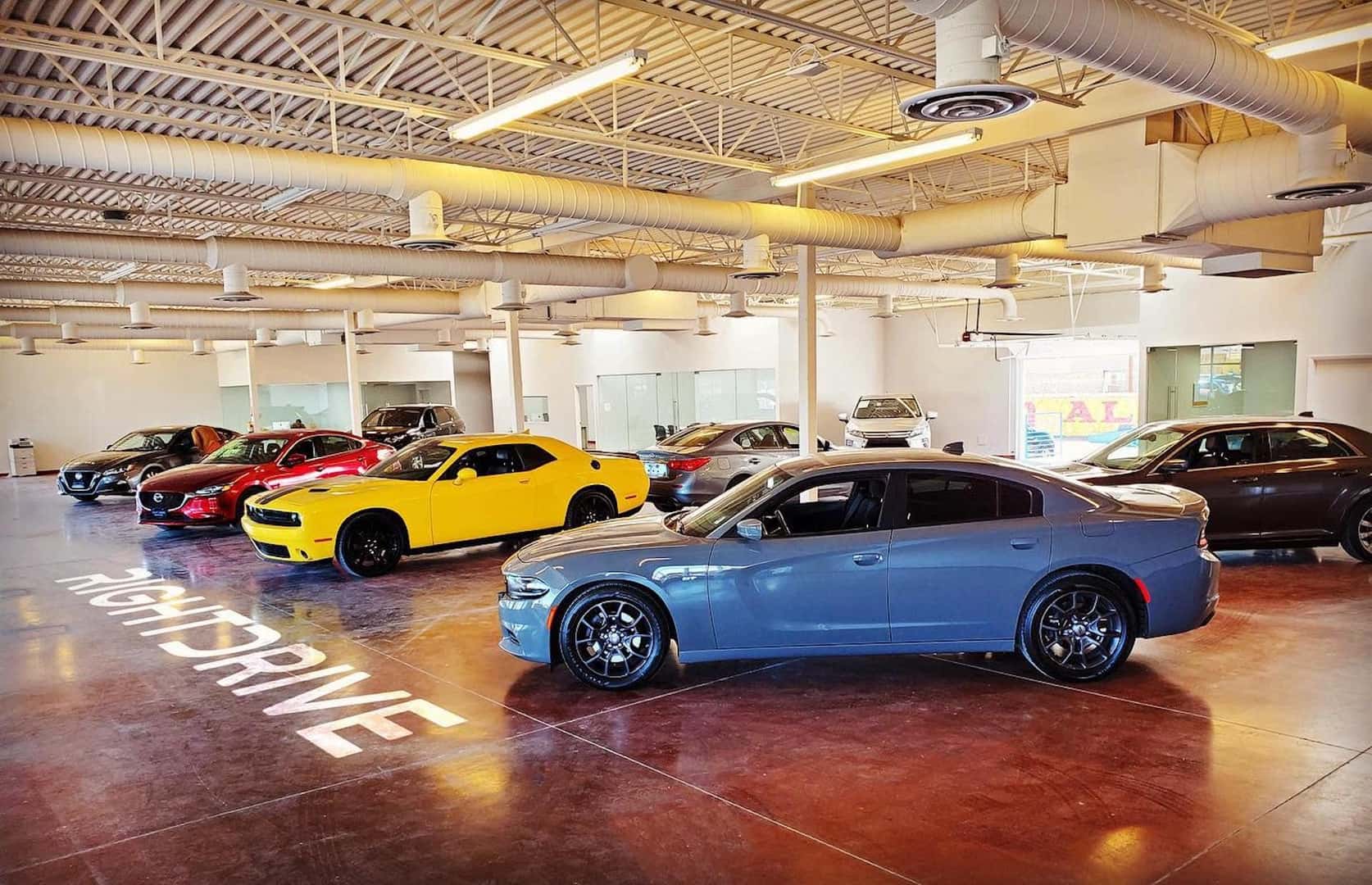 Where to buy a preowned car in El Paso
El Pasoans have many options when it comes to purchasing a used car in El Paso.  There are hundreds of used car dealerships in El Paso including many of the big franchise dealerships.  But, there's only one RightDrive. If you want to spend all day going back and forth trying to buy a car following a non-transparent process, then maybe RightDrive isn't for you.  But if you're sick and tired, like we were, of the traditional car-buying model, then we see a match made in Heaven.  Our process at RightDrive takes less than an hour.  Of course, there is no rush so you can take all the time you need at our dealership, However, if you desire, we can get you into a new vehicle in 60 minutes or less so you can get on with your life and enjoy your new car!
Ready to get started? Get Pre-Approved in just seconds by clicking here.