PetDrive at RightDrive
Free Pet Adoption Events at RightDrive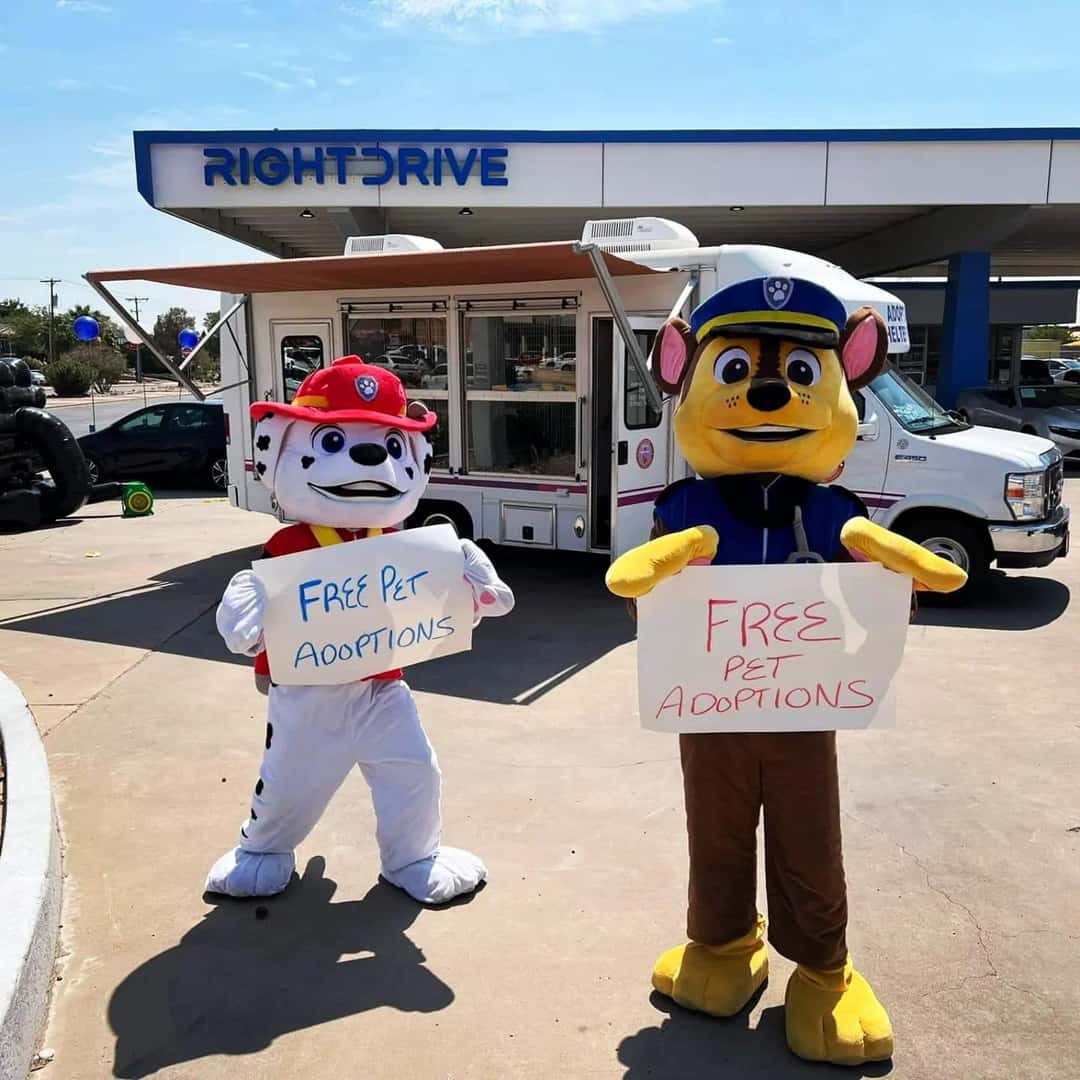 September 2022 was PetDrive month at RightDrive. The shelters in El Paso have been overcrowded for a very long time and we needed to do our part in getting animals out of the shelters and into loving homes. RightDrive teamed up with KTSM Channel 9, El Paso Animal Services, and The Humane Society of El Paso to help clear the shelters.  We hosted 3 separate pet adoption events this month and the support was incredible.
Our 1st event was held at our 1791 Lee Trevino location. RightDrive partnered up with KTSM Channel 9 and El Paso Animal Services to help clear the shelters. This was a free adoption event courtesy of El Paso Animal Services and KTSM. They brought in their adoption truck which had a lot of visibility since our dealership is on the corner of Lee Trevino and Trawood. We had so many members of our community come out to see the pets and many of them were adopted. It was so nice to see these pets go to loving homes. We even had our Paw Patrol mascots waiving in the public trying to get as many animals adopted as possible. We also have to thank PJ's Pork Hub for serving up the best BBQ during our event. If you haven't tried their brisket quesadillas, do yourself a favor and try them out.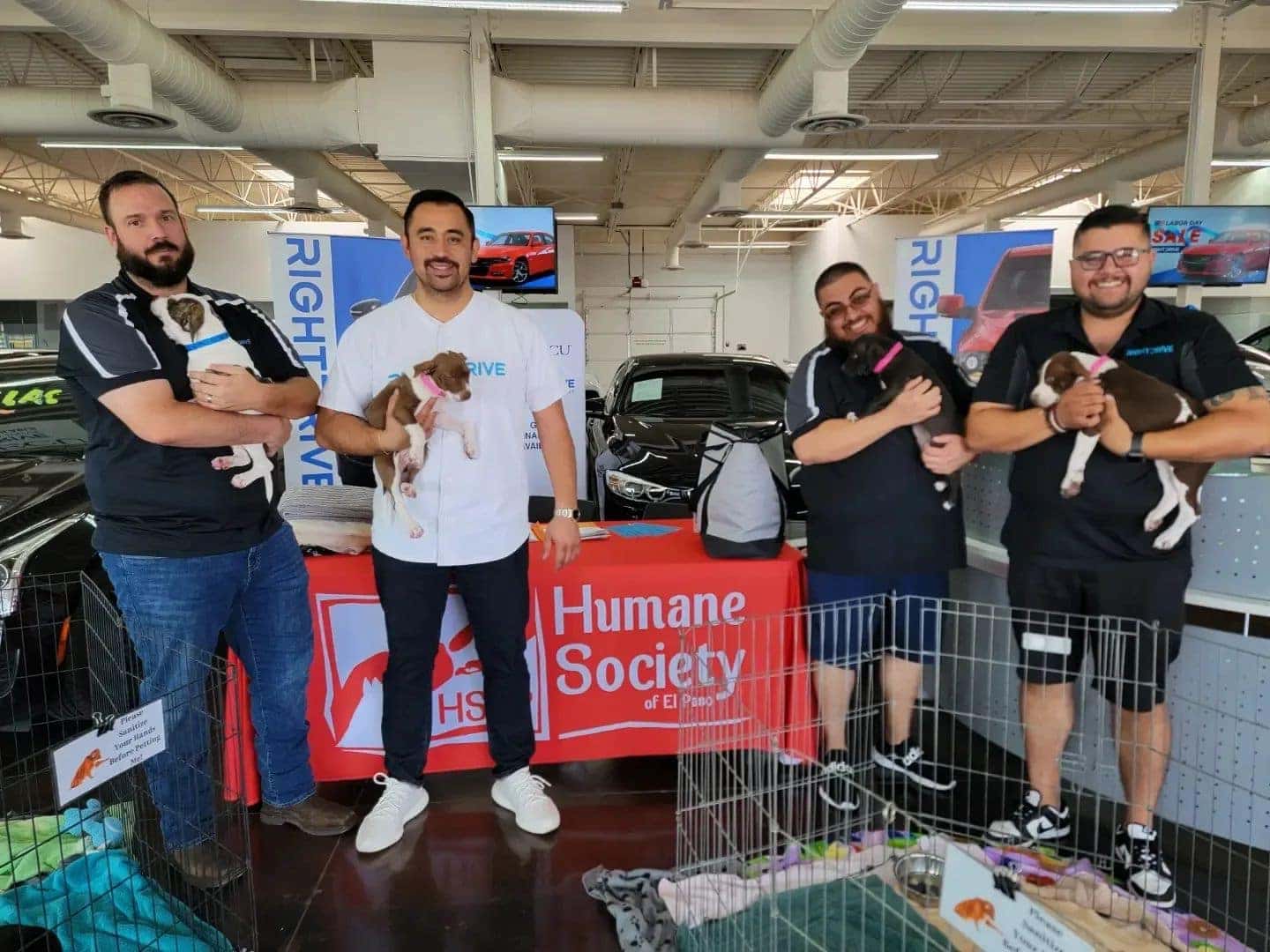 The second event was held with the Humane Society of El Paso at our 6930 Alameda Ave location.  This was not a free pet adoption event, however, RightDrive did pay for every adoption that day to try and get as many pets adopted as we possible could. This event was a huge success as we had plenty of puppies ready to go to a loving home!  We also had the El Toro Bronco food truck out here serving up some of the best tacos you'll ever find! The Humane Society Of El Paso and its volunteers were incredible to work with and we can't wait to partner up and host another pet adoption event!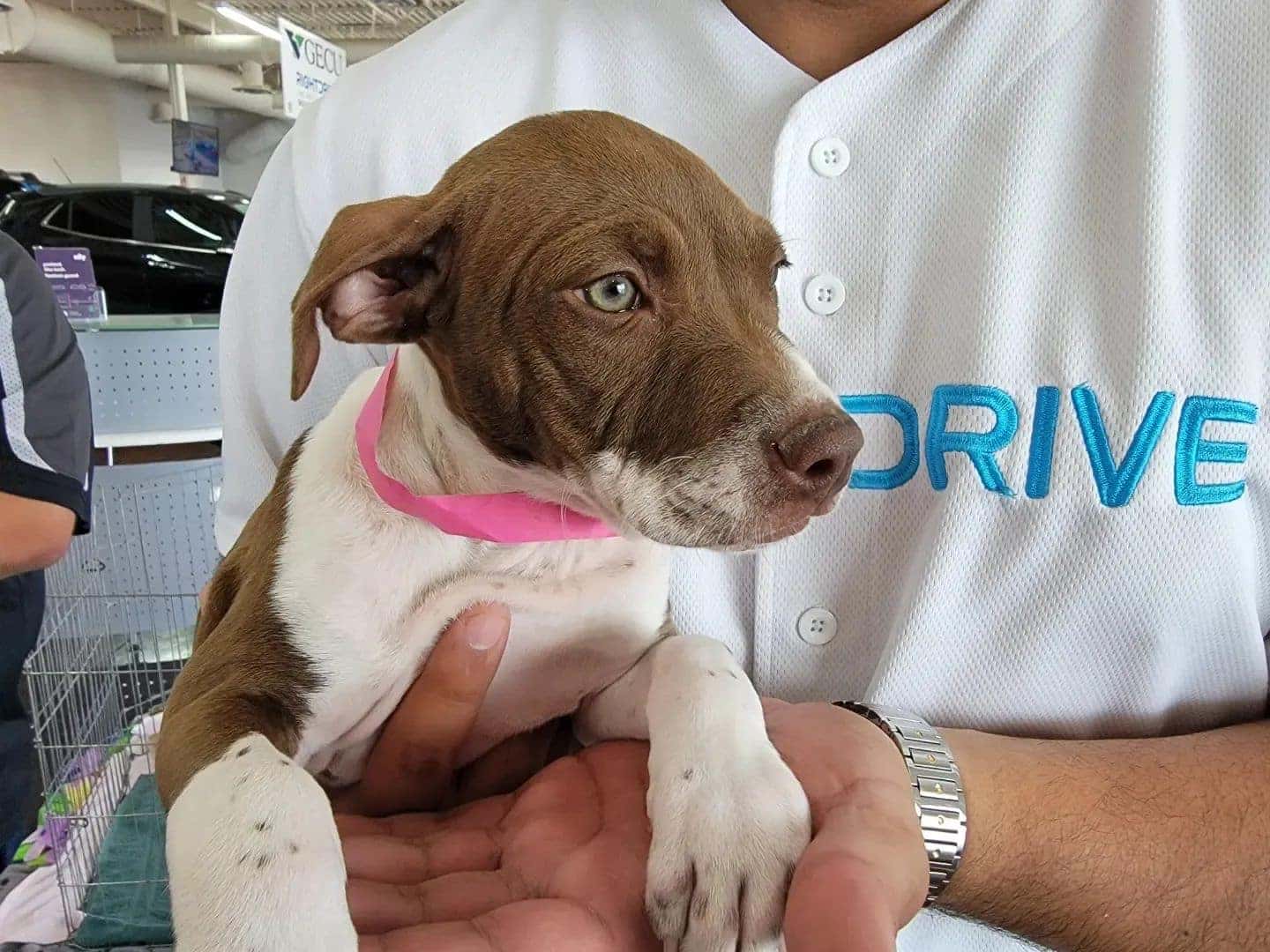 Our third and final pet adoption event was held at our 9315 Montana Ave RightDrive location.  Once again RightDrive partnered up with KTSM Channel 9 and El Paso Animal Services to aid in the Clear The Shelters initiative. This event was special.  One of their longest residents at the animal shelter, a female pitbull mix, was the last pet adoption of the day.  It was a heartwarming event and seeing how happy the dogs were to go into loving homes made it all worthwhile. 
Thank you to our partners, our staff, and those who came out and adopted pets during our events.  We can't thank you enough!  Stay on the lookout for more free pet adoption events coming up at the end of 2022.