How To Buy A Car
How To Buy a Car in El Paso: The fastest and easiest way
RightDrive is able to get you into a new vehicle in 60 minutes or less
How do we do it?
You may have heard by now that RightDrive is fast. We provide our customers with the fastest and easiest way to buy a used car in El Paso,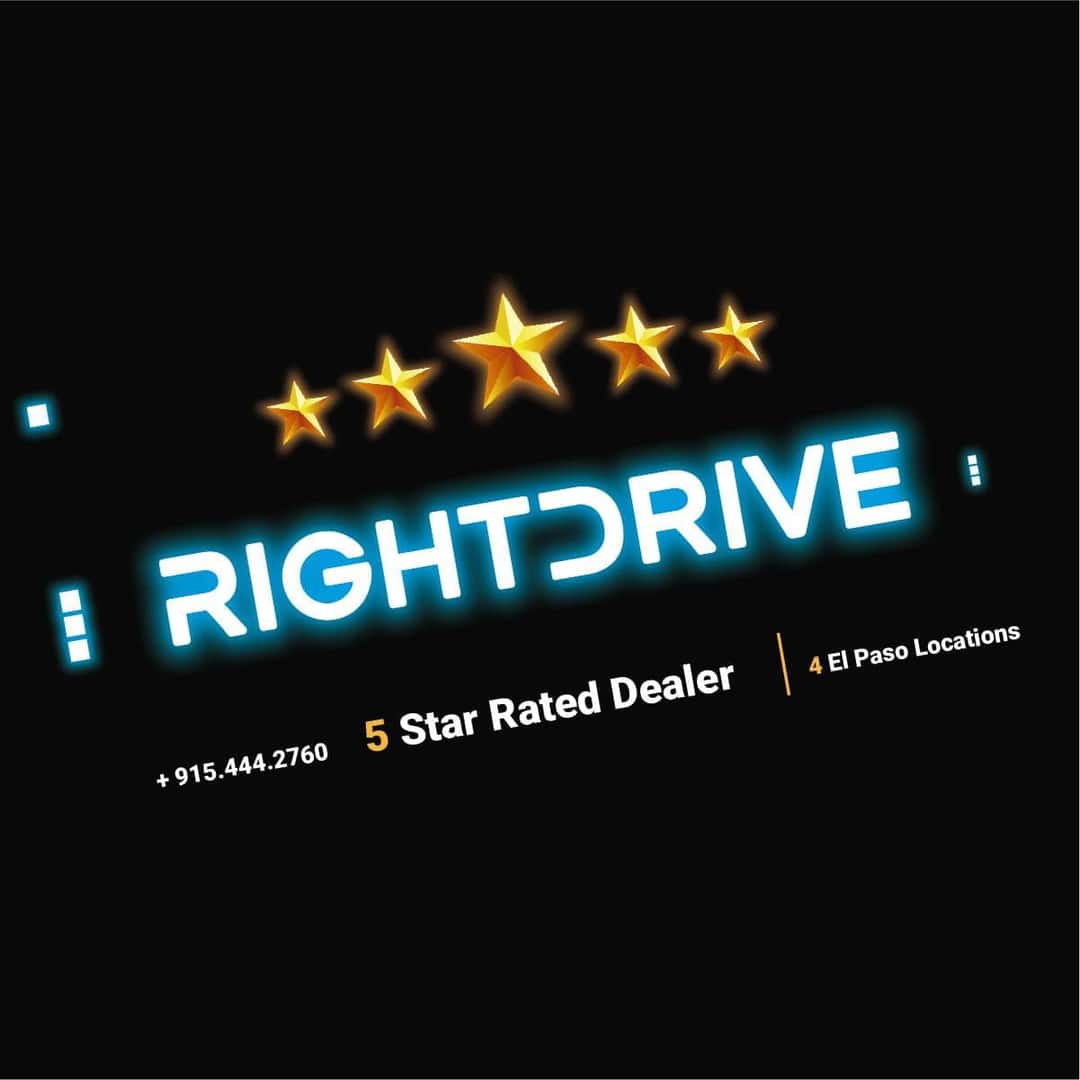 TX.  How do we do it?  RightDrive has a fast, simple, and easy process that's as easy as one, two, three.
#1 – The Approval
The first step in buying a used car is to find out what you can get approved for. This is a good starting point.  Before you land on a used car you love, you want to make sure you get approved on it and that it fits within your budget. It's always good to have options, and knowing the options you get approved for, that fit within your budget, is the best way to move forward.  RightDrive's approval process is fast and easy.  Our customers can either come into any of our 4 El Paso Locations to get approved or even begin the process on our website. RightDrive has over 30 different auto lenders to choose from.  Our team won't stop until we get our customers the very best approval.  Many of our customers are worried about the approval process because they have less than perfect credit. Let RightDrive worry about your credit and don't stress!  Helping car buyers with bad credit or no credit is WHAT WE DO! Our job is to do anything possible to get our customers approved and into the vehicle of their dreams despite their credit history.  Some of our customers prefer to use their personal banks to finance their used cars, which is great! This can make the process even faster! Our goal is to provide our customers with a convenient pain-free approval process.  After all, they're ready to buy a car and we don't need to drag this process out.  We want to get you into the car of your dreams without any hassle.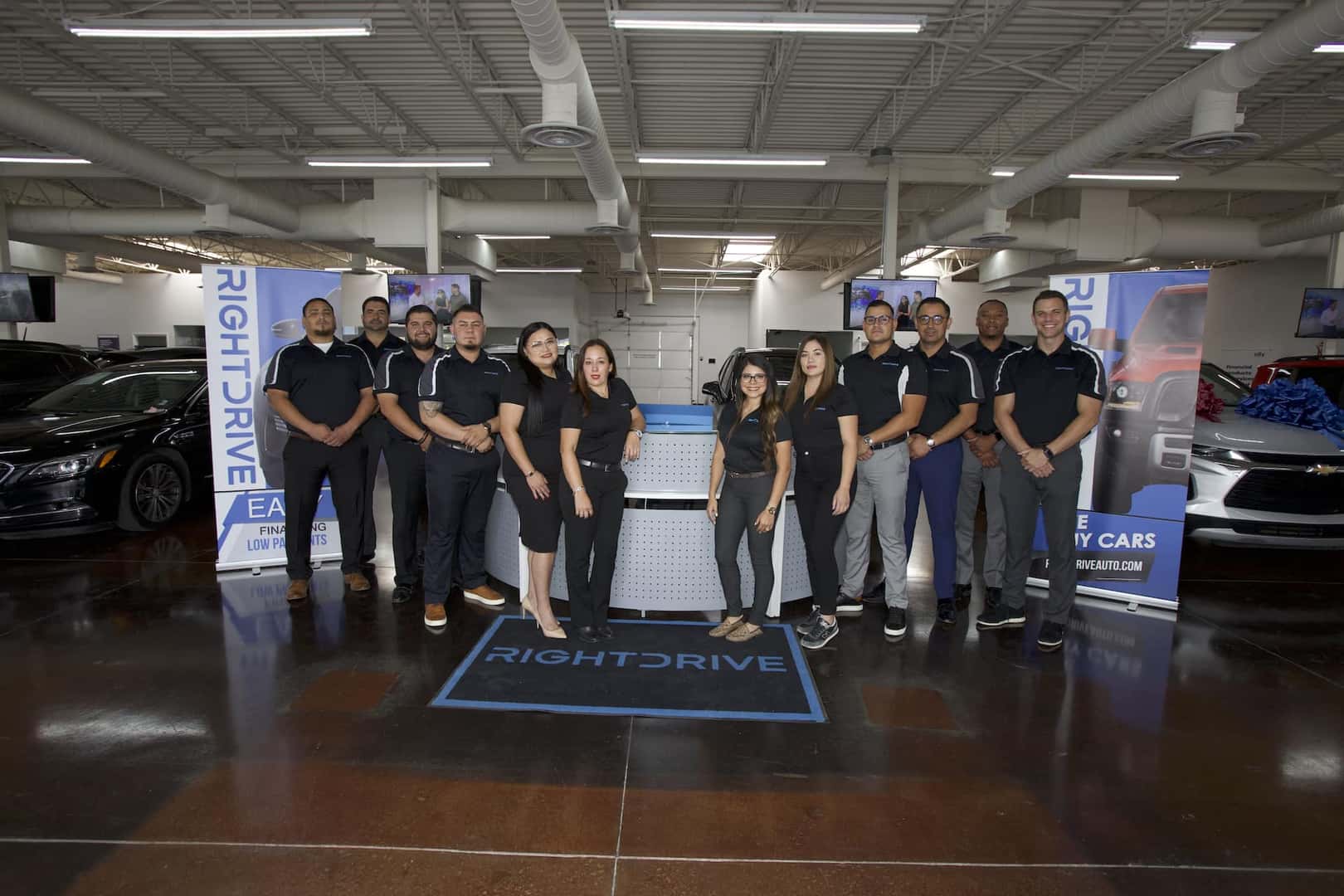 #2 – Finding the perfect vehicle that fits your needs and budget
Once we get our customers approved then it's time to find the car that fits your needs and budget.  Most customers have an idea of what they're looking for.  With over 400 vehicles to choose from, RightDrive will have plenty of options.  We have a lot of used cars and a wide variety to choose from.  From vehicles starting at less than $10,000 all the way up to nearly new luxury vehicles, RightDrive has a little something for everyone.  We want to make sure we get you into the perfect car, truck, van, or SUV. Since RightDrive sells 150-200 plus vehicles a month, we're getting new inventory each and every week.  Giving our customers even more options to choose from.  Once the perfect vehicle is found, we finalize the financing options, sign the paperwork and hand you the keys to your brand new ride!
#3 – We don't have salespeople
You heard that right! RightDrive only has experienced sales managers that handle everything from start to finish.  They work with the banks to get you approved, land you on the perfect vehicle that fits your needs, and handle all the paperwork. It makes the RightDrive process fast and easy.  Our customers love how quickly we can get them into their new vehicles.  If the customer has a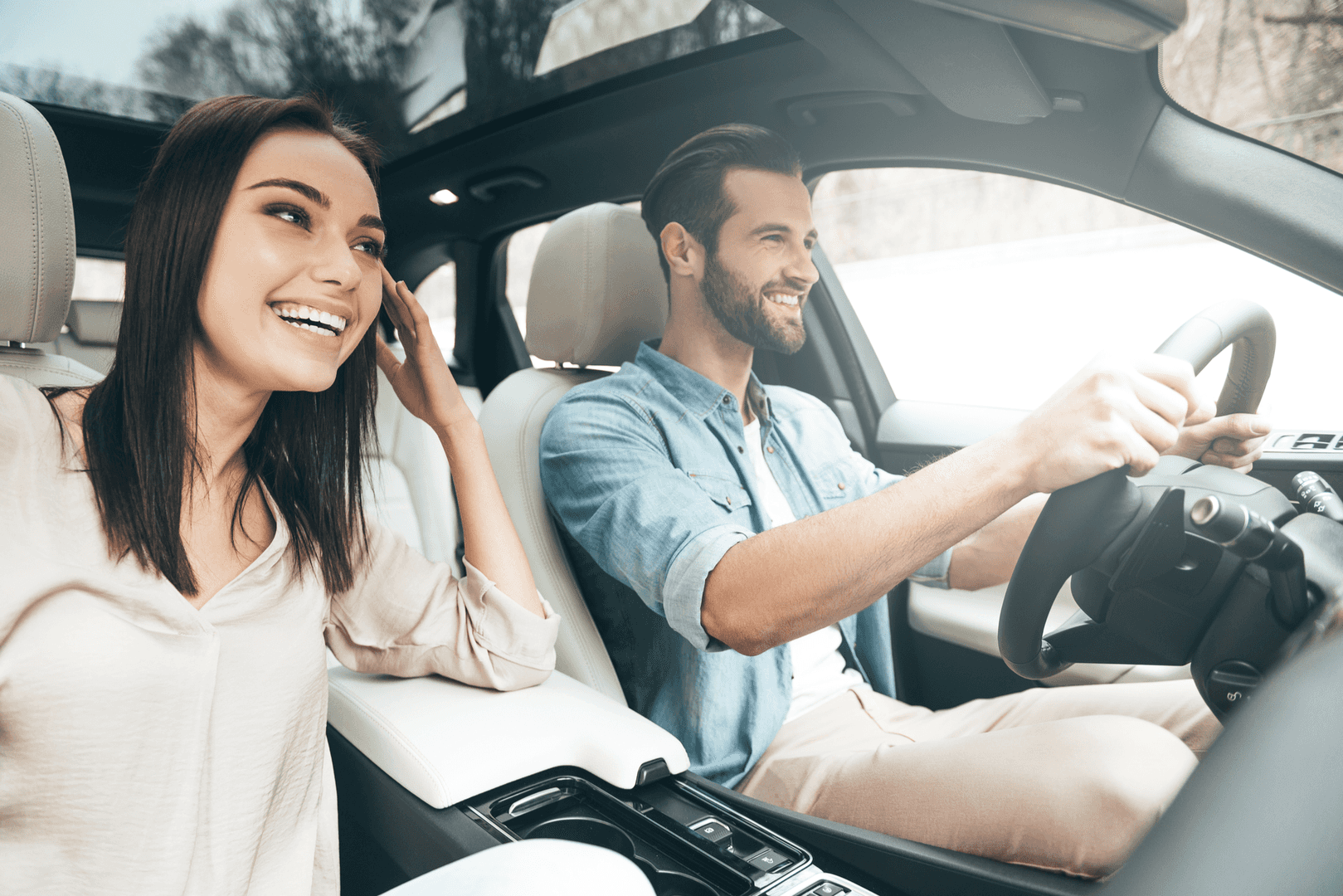 trade-in, they handle that too! Other dealerships have it all wrong.  They have salespeople, whose job is to sell the customer the car.  They have sales managers or desk managers whose job is to sell the customer on the price or payment. Then, they have finance managers whose job is to sell the customer on the financing options, warranties, service contracts ect. It's so dumb. Why should anyone deal with 3 or more people just to buy a car? Just give people one staff member that can handle it all.  This way there's no back and forth and going behind closed doors.  There's no aimless waiting around. The whole process is transparent when you only deal with one person. Car buyers appreciate an honest and transparent process which is exactly what they get from RightDrive. There are also no bottlenecks when our sales managers can handle everything from start to finish.  The traditional dealership model has only a couple of sales managers and maybe one or two finance managers.  They can only handle one person at a time and when things get busy, people have to wait a long time in order to get things done. This model is outdated and has needed to change for quite some time.  Car buyers deserve better, and that's exactly what they experience when they shop at RightDrive.
It's so simple.  Yet, many dealerships choose to stick with the traditional model.  Car buying shouldn't have to take all day. RightDrive is here to change the game!  We want car buying to be a fast and easy experience. One without worry, and one that allows you to drive away happy. Take a look and see what El Pasoans are saying about RightDrive by checking out our Google Reviews.  Stop by any of our 4 El Paso locations today and see why RightDrive is The Only Way To Drive.